Rocketmail Login and Email Sign Up.
Is Rocketmail.com still working?
How do I log in to my Rocketmail email account?
How do I sign up for new Rocketmail account?
What are the Rocketmail email server settings?
Get the answers here.
What is Rocketmail?
RocketMail was one of the pioneering free web-based email providers. However, in 1997, RocketMail was acquired by Yahoo Inc., and at that time RocketMail users could choose a  new Yahoo! ID, or could use usernameexample.rm as their Yahoo Mail ID. This way, customers could keep their rocketmail.com email address and get the same services as other Yahoo Mail users.
On 19 June 2008, Yahoo opened the RocketMail brand again for new users to sign up for accounts under the rocketmail.com domain. However, In April 2013, Yahoo closed the ability to open new rocketmail account, again.
Existing Rocketmail accounts were not closed, and can still be accessed.
Rocketmail Login.
How do I sign in to my Rocketmail email account?
Go to the official website of www.RocketMail.com. This URL will re-direct you to the new Login.yahoo.com page. To visit the Sign In page directly, go here.
The login page should say "Sign in Sign in using your Yahoo account ", as Rocketmail is now part of the Yahoo brand. Enter your Rocketmail Login ID, your Rocketmail email address, or your associated mobile phone number.
Click on "Next".
Enter your Rocketmail Password.
Click on " Next".
You are done! You have now successfully logged into your Rocketmail email account (now Yahoo Mail).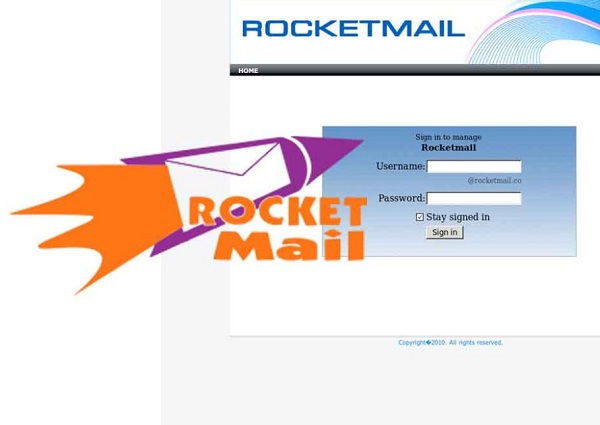 RocketMail Sign Up – How do I create a new Rocketmail Account?
You can no longer create email addresses with the @rocketmail.com domain suffix. However, you CAN create a new free email address with the @yahoo.com domain suffix, as Rocketmail is now part of Yahoo! Inc.
To sign up for a new Rocketmail/Yahoo Mail account do the following:
Visit www.RocketMail.com, which will redirect you to login.yahoo.com.
Click on the "Create a New Account" link at the bottom of the page, or go directly to the Sign Up page here.
On the Sign Up form, enter your personal details, which would be associated with your new Yahoo Mail account. You do not have to enter the true First Name, Last Name, Date of Birth, Username details, but you do need to enter a correct mobile phone number for account verification.
Choose the Username (the part before the @yahoo.com suffix) wisely, as it will be your permanent ID. ALso, choose a strong, memorable password.
Click on "Continue".
Congratulations! You have just created a new Rocket Mail (Yahoo Mail) account.
Rocketmail SMTP and IMAP EMail Server Settings.
Use these IMAP and SMTP server settings to access your Rocketmail email account from a email program.
| | |
| --- | --- |
| Rocketmail IMAP Server | imap.mail.yahoo.com |
| IMAP port | 993 |
| IMAP security | SSL / TLS |
| IMAP username | Your Rocketmail email address |
| IMAP password | Your Rocketmail password |
| | |
| --- | --- |
| Rocketmail SMTP Server | smtp.mail.yahoo.com |
| SMTP port | 465 |
| SMTP security | SSL / TLS |
| SMTP username | Your Rocketmail email address |
| SMTP password | Your Rocketmail password |
Still having problems? Share your issue in the comment section.
Click to Rate This Company!