Find Kik Usernames.
How to find your friends on KIK, or search for girls/guys usernames and chat rooms with the KIK app. or with online '
We have also provided a comprehensive guide to the most popular online 'Kik friendfinder' websites.
Be aware of 'fake' Kik Usernames.
The first thing you need to be aware of when searching for girls or boys Kik usernames, is that not everybody are what they pretend to be. It is just a profile, after all, and people can write whatever they want. Nothing is checked. So, please be aware that scams are coomon, and if an exceedingly hot girl or guy invites you to join them on another, paid, website, then your alarm should go off.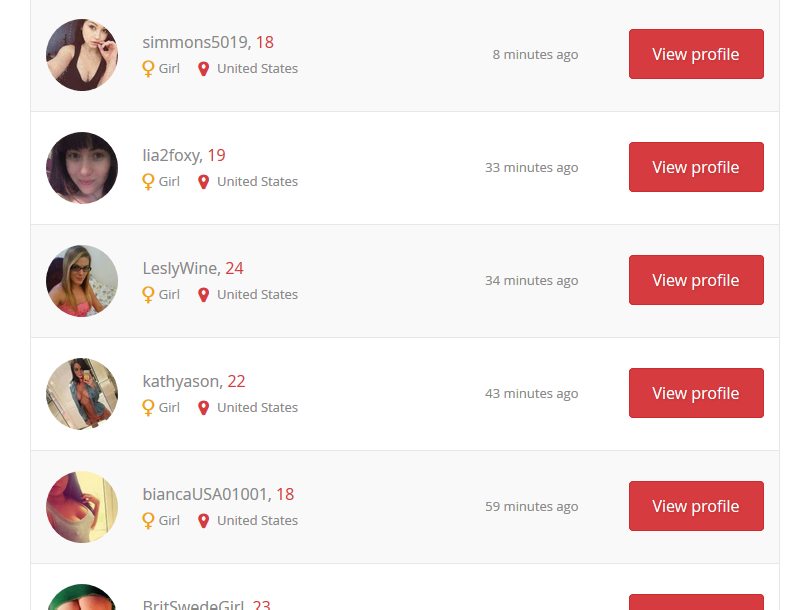 How to find your friends on Kik.
If you want to want friends that are already 'saved' in your phone contacts, then this is how you do It:
Select Settings and Privacy and allow Address Book Matching. This works the same on Android and iPhone.
Open the KIK App. Settings and Privacy and allow Address Book Matching. This works the same on Android and iPhone.
Go to 'Settings' and 'Privacy' and make sure that 'Address Book Matching' is turned on.
You can then start a chat with each friend in your address book that have the KIK app installed.
You can also tell friends to install KIK, if you want to chat with them. Use the 'Tell Friends About Kik' option in the Settings menu, to ask them to download the KIK app. This works by sending a link through Facebook, Instagram, Snap Chat or Twitter.
To search and find a friend with the search function, you will have to know the exact username of your name. It is not enough to know part of it or to get a letter or digit wrong. You need to know the exact username to contact your friend.
How to find new people in KIK chat rooms.
With KIK profile cards you can share your details with people within the KIK  platform.
Go to Settings.
Choose 'Share Your Profile'.
Select a social network.
Go to the conversation window in Kik.
Click on the globe icon and search and the search box to find a chatroom.
You can now chat with strangers.
You can also join a 'public group' with a maximum of 50 members. To find a public group, Tap the '+' icon. in your chat list, and then Public Groups. The search for a group to join.
How to find KIK Usernames.
KIK does not have a 'browse' section where you can browse people, that you like the look of, and then add them.
For this reason, a large number of websites exist that feature KIK usernames or profiles, that you can browse or scroll through quickly. However, be very careful with using these websites. Many are scam sites, that simply 'scrape' the main KIK App, and ask you to download malware or login, thereby stealing your login password and username.
There are a few 'KIK Username Friend Finder' websites that are actually helpful though, for example:
KikContacts.com
Kik Contacts shows users that are online, and you can search for usernames based on on age, gender, location and other factors.
Kikusernames.com
Kikusernames.com claim to have 500.000 usernames listed in their database, scraped from the KIK app. The site allows you to search for usernames by keywords or by location. For example, seact for 'Hot' and everyone with the word 'Hot' in their username will be listed. Pretty basic website.
Kikboys.com.
Kikboys allows you sumbit your own KIK username to a database, making you searchable for others. You can also search for people based on location, gender and orientation. The site is popular for gay and lesbian users.
Konlinefriends.com.
This website lists a continual feed of usernames that are online now or have recently been online.
Other KIK Friend Finder Websites.
konlinefriends.com
kikfriender.com
kickfinders.com
kikbase.com
kikfinders.com
kikpals.com
Please be aware that NONE of the above websites are official KIK websites or affiliated with KIK.com. Never sign up with your real name, your commonly used password or reveal any personal information about yourself.
Are you having problems finding a friend or a username? Add your question, complaint or tip in the comment section.
Click to Rate This Company!