How to Use Snapchat Filters.
Filters, also known as 'lenses' are one of the most popular Snapchat features, allowing users to apply a range of effects to their Snaps, ranging from the 'Face Swap', which uses facial recognition to swap two people's faces, to the 'Dog' filter, which adds dog ears and a long tongue to users in real-time.
How to apply a Snapchat Filter to your photo.
To make use of the various Snapchat filters on offer, go to camera mode and make sure your own face, or the face of somebody else is visible.
Then, tap and hold onto the face and swipe to the left to explore and apply the filter.
It is worth noting that the filters on offer change quite regularly, with new additions often replacing older filters.
Changes to the filters usually occur when new versions of the app are released and if your app is set to update automatically, you will not need to do anything to gain access to new filters. However, if automatic updates are off, you may need to manually update the app to see the latest Snapchat filters.
Similarly, old filters, which have been removed from the service, can usually still be accessed by reverting to an older version of the Snapchat app, or by adjusting the date settings on your phone.
TOP TIP:  If you have already applied one filter, you can tap and hold on the screen, then swipe right again and you can apply a 2nd Snapchat filter to the phote. And a 3rd.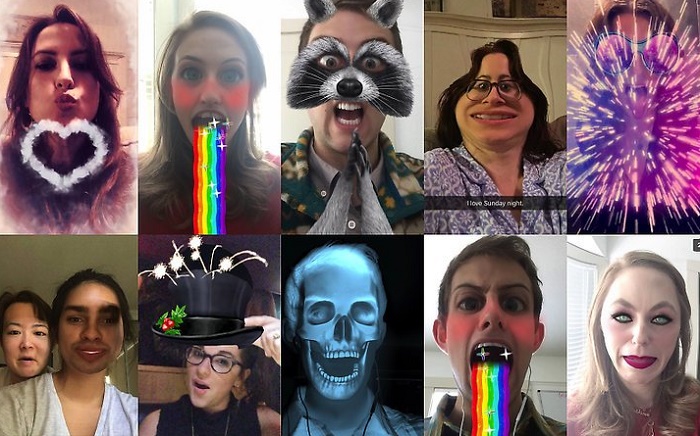 How to add a Snapchat Filter:
On the Edit screen, swipe right or swipe left in order to choose between types of Filters.
Tap on your chosen Filter to tweak it.
Please note, thats filters must be enabled in your settings in order to use them.
Some "Geofilters" are only usable depending on where you are at the moment. You can create GeoFilters for your own events by enabling 'Location Services' Geofilters. Simply enable Location 'While Using the App' in order to turn Location Services on.
Also please be aware that you can opt in and out of Snapchat Filters in your settings.
Snapchat Filters in Action.
Here is a great video on how to use filter on Snapchap with your phone, as well as many example of the better filters out there.

Enjoy! Add your comments in the comment section below.
Click to Rate This Company!